Christmas is coming earlier this year and it's the perfect excuse to whip out your LBD or your cheesiest festive jersey and get ready for a party. The Christmas in July festival takes place on 4th Avenue in Parkhurst, Joburg, on Thursday 2 August from 5–9pm. All the restaurants and stores along the avenue run special promotions and charity drives. Expect tons of mid-year festive cheer and lots of proverbial snow (because snowmen).
The best place to head if you're looking for a romantic spot for two or a cocktail venue with the girls? Rockets Parkhurst. Here's why it's the place to be for Christmas in July:
1. This rendezvous has been revamped
Rockets Lolita's on 4th Avenue is a tapas and cocktail bar that's adjacent to Rockets Parkhurst. This is where you can get into the festive spirit to the tune of one or two cocktails. Lolita's has recently undergone a revamp, so look forward to an inviting cocktail lounge with an exquisite brass-top cocktail bar. Classics include Bloody Mary and Tequila Sunrise. And if you're in an adventurous mood, try the Tequila Mocking Bird daiquiri or the signature cocktail, the Rockets Starburst.
2. A chance to bring out the furs
So we know you've been looking for an occasion on which to bring out that cosy fur (faux of course) jacket you've been wanting to rock all season. Now's the time to do it. Everyone on 4th Avenue in Parkhurst joins in on the festivities, so it's your chance to dress to the nines and step out in your Christmas best (as if we need an excuse to dress up).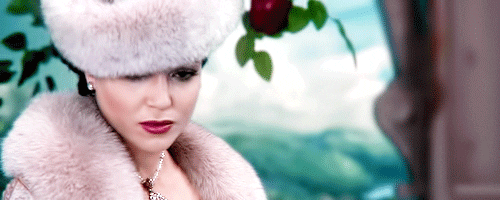 3. Drink glüwein with the girls
Traditionally, glüwein is associated with a cold Christmas – picture sipping a sweet, steaming mug of this German mulled wine while the cold weather billows outside. Only problem? In South Africa, our festive season happens while the sun is blazing. That's why Rockets' Glüwein is the perfect way to celebrate Christmas in July – letting you enjoy an authentic cold Christmas experience at the festival.
4.There's a delish menu 
Rockets is a lifestyle destination, so when it comes to the menu, there's something for everyone. On the menu you'll find a selection of fish such as seared salmon and kingklip, as well as beef fillets and chicken dishes. There are also a wide range of veggie options including the Rockets Classic Margherita and El Vegetariano Loco pizzas.
To make a booking and for more info, visit Rocketslife.tv or connect with Rockets on social media:
Facebook: @RocketsLife
Twitter: @RocketsLife
Instagram: @rockets.life
This post was sponsored by Rockets.
Read more lifestyle.